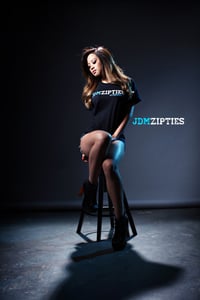 $

15.00 - On Sale
FREE SHIPPING PLUS 10 FREE ZIP TIES TO CELEBRATE 20K FANS ON OUR FACEBOOK FAN PAGE! LIMITED TIME OFFER.
Shirts come in black and in white and are printed on 100% preshrunk cotton shirts.
For now, only S-XL are available but are working on getting a small amount of XS and 2XLs printed soon.
Thank you for your continuous support in our efforts to bring you the type of quality and coverage that we've been delivering. We love what we do and enjoy supporting and being involved with our local car community. We're not trying to make a living off of this, but it'll definitely help pay for all the gas we burn driving out to track days 2-3 hours away and to all events we make it out to.
Cheers.